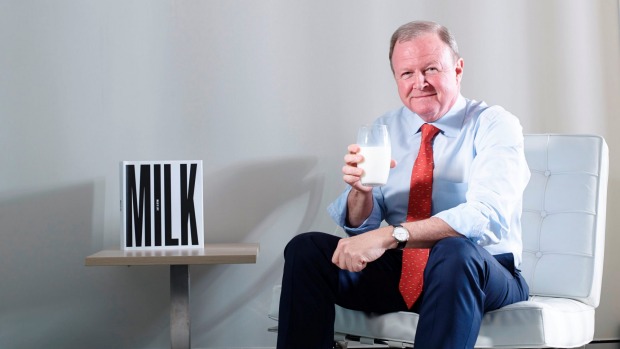 Source: Stuff
Shares in the a2 Milk company have rocketed 24 per cent after it announced huge growth rates in infant formula sales.
The NZX-listed company hiked its guidance for the full year after turning in what it called an "outstanding" result for the six months to December 31.
The record half-year profit of $10.1 million in the six months to December 31 compares to $125,000 previously.
Shares immediately climbed 24 per cent to $2.51.
The company's share price is now five times higher than it was 12 months ago, with investors taking a keen interest in opportunities to export to China.
Its latest market capitalisation of $1.8 billion puts it in the same ballpark as market stalwarts such as Sky TV, Infratil or Xero.
Total revenue of $139.1m was up 86 per cent compared to the same time last year.
Sales of a2 Platinum formula across Australia, New Zealand and China contributed $73.9m to that figure, a growth rate of 340 per cent.
The company said it now expected full-year operating profit to be in the range of $45m to $49m, with revenue of $335m to $350m.
The China and Other Asia business unit made an operating profit for the first time, with significant growth in formula sales.
Managing director Geoffrey Babidge said the company expected the Platinum infant formula to continue as a driver of growth.
The majority of sales took place in Australian grocery and pharmacy stores, while direct sales into China increased significantly.
The company said the infant formula business was being well supported by New Zealand manufacturing partner Synlait Milk.
After experiencing stock shortages, the company had increased its production schedule with Synlait to meet demand.
It said it was in the process of further building milk supply in New Zealand to prepare for increases in infant formula production.
Besides the Platinum product, Babidge said there positive prospects for growth of a2 whole milk powder, which was launched in the last financial year.
In Britain,the company said its fresh milk business was improving after repositioning into specialty milk.