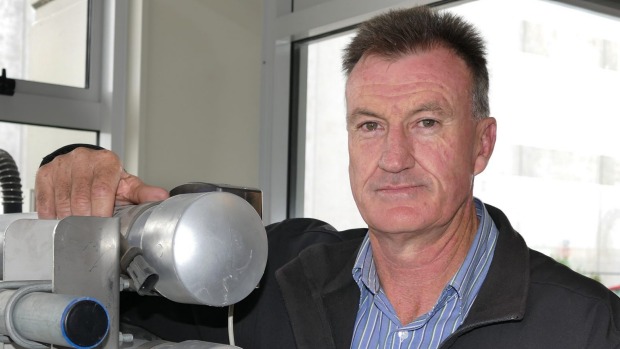 Source: The Southland Times
The flow-on effects of the dairy downturn is beginning to bite in Southland towns, with numerous companies reporting a downward trend in business.
Dairy support companies are feeling the pinch from the low milk price payouts and unrelated businesses have also noticed farmers putting the brakes on spending.
Southland regional manager for Farmlands, Harry Soper, said all Southland towns were rural service towns so the downturn was affecting everyone.
The most important thing was the health and wellbeing of those affected, he said.
Farmlands, which sells goods to farmers, was finding business "challenging", but having a diverse range of other business interests was proving beneficial.
Invercargill's Nind Dairy Services director Stephen Winter said the diary downturn had resulted in work and revenue for the company dropping significantly.
"It's pretty obvious when the payout goes from $8 to under $4 it will have a huge impact, not only on dairy farmers but also on companies like us servicing them."
Winter believed revenue for businesses servicing the dairy industry was down 25-30 per cent on last year.
However, he said it was not all doom and gloom.
Farming went in cycles and his business had been through such cycles during its 25 years of servicing the dairy industry.
Two years ago the company built 12 new dairy sheds but they only had four confirmed this year,with two pulling out since Christmas.
Winter said they had not replaced any of the tradesmen who had left in the last two years, meaning they had dropped from about 40 to 30 staff.
The longer the downturn continued the harder it would be, but Winter said his company would ride it out.
"It will bounce back at some stage, but we don't know when that will be."
Ewan Allan Honda owner Andrew Allan, based in Gore, said new motorbike sales had dropped off in the first three months of this year.
However, their workshops had been busier than normal, with many farmers getting motorbikes fixed instead of buying new ones.
Honda was also sourcing older model motorbikes to sell to farmers, which were cheaper than the new models.
"It's time to give a bit back to farmers and that's part of it," Allan said.
Udy's Grain and Feed Ltd owner Ross Norman said his Wyndham business, which sells calf feed to dairy farmers, was experiencing a downturn in sales.
"Two years ago we had a great year, last year it was down a good 20 per cent and I am worried about it going down again this year."
Invercargill Licensing Trust general manager Greg Mulvey said dining numbers in its restaurants were down slightly on last year and forward accommodation bookings had softened, indicating rural sales reps were travelling less.
"Other than that we haven't noticed anything that would be significant."
H&J Smith chief executive John Green said one third of its clients in Southland were rural based and there was "definitely an air of caution" in their spending.
Sales had been partly affected in high ticket items such as furniture and hunting apparel, but overall Green was pleasantly surprised how business had stood up.
H&J was carefully monitoring the situation.
Invercargill Hunting and Fishing owner Gerald MacRae said its sales had not declined during the dairy downturn, with farmers still keen to get out hunting and fishing.
The rural community were positive and resilient people, he said.
"Even if things are a bit tough it's good they get off the farm and do other activities."