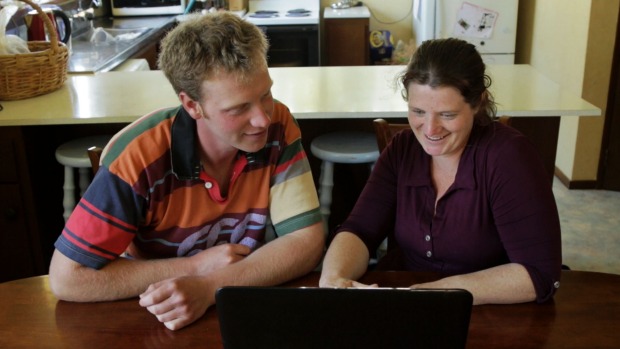 Source: Stuff
Farmers are flocking to finance classes as they look to guard against more sudden changes in the dairy market.
Primary ITO adviser Liz Sanders said an increasing number of farmers had signed up to modules on cash flow, financial planning and reducing risk as part of the diploma in agribusiness management course since the forecast changed.
Exact figures on the rising popularity of the courses were not available but there had been substantial increases in both enrolments and inquiries, Primary ITO said.
"The diploma qualification builds farmers' skill in key areas of their business like human resource management, financial planning, tax and investment," Sanders said.
Bank of New Zealand agribusiness partner Emma Hennigan said farmers were generally more aware of how their business was positioned.
The drop in Fonterra's Global Dairy Trade index had made financial planning more important than ever and farmers could avoid being 'ambushed' by market changes if they planned and managed cash flows, she said.
Dairy prices fell to 3.6 per cent at Fonterra's latest Global Trade Auction this month – the third decline in a row.
Fonterra also slashed its forecast dividend to 20-30 cents per share last month, despite widespread expectations in the farming community that the figure would rise.
Hennigan said those who were studying the course appeared to have an increased awareness and confidence about what they could do to improve their on-farm finances.
Southland Federated Farmers president Russell MacPherson said financial management was an important aspect of any business.
Having a thorough understanding of finance was beneficial for farmers at all levels of the industry, he said.
"Upskilling farmers is very important, but finance is also a big part of our personal lives," MacPherson said.
"If you're a farm worker who has aspirations of becoming a sharemilker or a farm owner, understanding finance is a great starting point.
"It's great that organisations are offering these courses."
GORE COUPLE GROW IN CONFIDENCE
A Gore sharemilking couple say studying finance has made it easier to cope with the challenges of what has been a tough season for dairy farmers.
Bryden and Vanessa Rufford are completing a diploma of agribusiness management through Primary ITO, and say they now feel they are "speaking in the same language" as their accountant.
Vanessa said since starting they have been tracking their expenses and adjusting their budgets more regularly, making them more confident when making financial decisions.
"Looking forward, we can already see that next season is going to be even harder than this season," Vanessa said.
"It's important to talk to your accountants and your bank manager early."
Having a greater financial awareness made their 175ha operation a stronger business, she said.